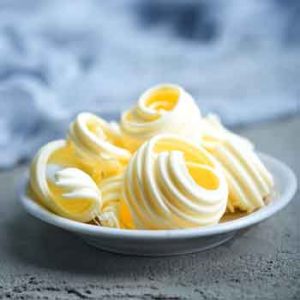 Are low-fat diets a health time-bomb?
24 May, 2016
By Staff Writer
Natural Health News
Natural Health News — Urging people to follow low-fat diets and to lower their cholesterol is having "disastrous health consequences", a health charity has warned.
In a damning report that accuses major public health bodies of colluding with the food industry, the National Obesity Forum and the Public Health Collaboration call for a "major overhaul" of current dietary guidelines.
They say the focus on low-fat diets is failing to address Britain's obesity crisis, while snacking between meals is making people fat.
The report recommends that a return to "whole foods" such as meat, fish and dairy, as well as high-fat, healthy foods including avocados, full-fat dairy, including milk, yoghurt and cheese, could actually protect the heart.
Sensible advice
In spite of the fact that the report has triggered a huge backlash in the media and some scientific circles, its main recommendations of the fully referenced report are hardly ground-breaking:
Eating fat doesn't make you fat Evidence from multiple trials reveals that a higher-fat, lower carbohydrate diet is superior to a low-fat diet for weight loss and cardiovascular risk reduction.
Stop calorie-counting Calories from different foods have different metabolic effects on the body, so the cumulative calorie count is meaningless.
What you need to know
» A new report accuses official healthy eating guidelines – which recommend low carb, low fat, low calorie eating as 'healthy' is creating a health time bomb.
» In particular, the report cites the benefits of full-fat foods – in moderation – for health and challenges the assumption that low fat eating is healthiest for the heart.
» The report makes several common sense suggestions for healthy eating and finds that the modern habit of snacking, not fat per se, is the real cause of obesity.
You can't outrun a bad diet Obesity is a hormonal disorder leading to abnormal energy partitioning, which cannot be solely fixed by simply increasing exercise.
Saturated fat doesn't cause heart disease and full-fat dairy is likely to be protective New analysis of the evidence available forty years ago does not support dietary fat restrictions.
Avoid processed foods labelled "low fat", "lite", "low cholesterol" etc No single piece of evidence exists that demonstrates reducing dietary saturated fat reduces cardiovascular events and death.
Snacking will make you fat The increase in meal frequency plays an equal if not larger role in obesity and has largely been ignored.
Industry influences
The report also argues that the science of food has also been "corrupted by commercial influences".
Just as big tobacco companies bought the "loyalty of scientists" when a link was made between smoking and lung cancer, the influence of the food industry represents a "significant threat to public health", they argue. They also highlight the fact that the UK's Eatwell Guide produced by Public Health England (PHE) was produced with a large number of people from the food and drink industry.
Prof David Haslam, chairman of the National Obesity Forum, said: "Current efforts have failed – the proof being that obesity levels are higher than they have ever been, and show no chance of reducing despite the best efforts of government and scientists."
Dr Aseem Malhotra, consultant cardiologist and founding member of the Public Health Collaboration, a group of medics, said dietary guidelines promoting low-fat foods were "perhaps the biggest mistake in modern medical history, resulting in devastating consequences for public health".
Bring back the fat?
In spite of the backlash several key studies in the last few years have made it clear that we all need dietary fat and that that, when it comes to heart disease, simplistic views of 'good' and 'bad' fats are not based on sound science. Moreover there is evidence that a healthy diet – rather than a low fat diet – is the key to heart health.
Says Dr Malhotra "We must urgently change the message to the public to reverse obesity and type 2 diabetes. Eat fat to get slim. Don't fear fat. Fat is your friend. It's now truly time to bring back the fat."
Prof Iain Broom, from Robert Gordon University in Aberdeen, adds: "The continuation of a food policy recommending high-carbohydrate, low-fat, low-calorie intakes as 'healthy eating' is fatally flawed.