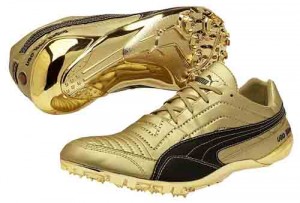 Little evidence for performance enhancing claims of sports products
19 July, 2012
By Staff Writer
Natural Health News
Natural Health News — Advertised claims about performance-enhancing sports products often are not supported by scientifically relevant studies.
In a new study scientists measured the quality of support for claims made in online advertisements for around 104 sports-related products, such as sports drinks, supplements, footwear, clothing, and devices with performance- or recovery-enhancing qualities attributed to them.
The collaboration by the BBC investigative news programme Panorama and Oxford University researchers is published online in BMJ Open.
According to the study, more than half of the sports products with performance-enhancing claims had no references to studies supporting those claims.
Biased studies
When products did mentioned actual studies, 84% of these turned out to be highly biased in favour of the product. Only three of the studies (4.1%) were judged to be of "high quality and at low risk of bias," and none of the studies included systematic review.
In total the researchers found 431 claims about the products online on the manufacturers' websites after reviewing 1,035 web pages related to those products. Of these only 74 studies referenced by those claims were appropriate for critical appraisal.
In spite of the plethora of different brands and the billions of bottles of sports drinks sold every year the studies showing that they mayor may no be effective involved only around 2000 people.
Around half of total participants were classified as "regular people who exercise" (48.6%), another 39.2% were considered endurance or serious athletes, and 10.8% were considered professional athletes.
"Half of all websites for these products provided no evidence for their claims, and of those that do, half of the evidence is not suitable for critical appraisal," they added.
Based on these results, current research by sports product manufacturers does not sufficiently inform potential customers of risks and benefits to using products sold with performance-enhancing claims, they concluded.
All fizz and no pop
The researchers looked at amongst other things sport shoes, amino acid powders and in particular at sports drinks.
Dr Carl Heneghan of the Oxford University Centre for Evidence-Based Medicine and his team asked manufacturer GlaxoSmithKline (GSK) for details of the science behind their claims and were given what he said scientists call a "data dump" – 40 years' worth of Lucozade sports research which included 176 studies.
In an interview with the BBC Dr Heneghan said the mountain of data included 101 trials that the Oxford team were able to examine before concluding: "In this case, the quality of the evidence is poor, the size of the effect is often minuscule and it certainly doesn't apply to the population at large who are buying these products.
The researchers dismissed some of the products the reviewed as mere 'fashion accessories'.
Data has even shown that some sports products can even be harmful. A recent study found that drinking sports drinks on a regular basis was like "bathing your teeth in acid".
The take home message? Exercise rarely requires much in the way of  fashion accessories, 'gadgets' or other products. Believing that we need these things to exercise effectively, may even keep some people from getting the exercise they need.  It's probably better – and cheaper – to just get on with it without all the frills and fuss!