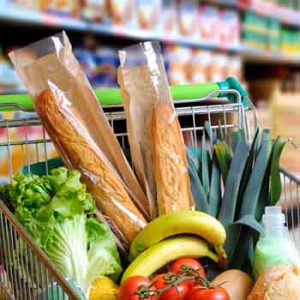 Glyphosate contamination found in popular US foods
15 November, 2016
By Staff Writer
Natural Health News
Natural Health News — Laboratory tests have revealed alarming levels of the herbicide glyphosate in alarming levels in a wide range of best-selling foods across the US.
The analysis, which was performed at an FDA registered laboratory and commissioned by campaigning group Food Democracy Now! in coordination with The Detox Project, looked at 29 popular foods using liquid chromatography tandem mass spectrometry (LC-MS/MS), recognised "gold standard" of testing methods.
New scientific evidence shows that probable harm to human health could begin at ultra-low levels of glyphosate e.g. 0.1 parts per billions (ppb). Popular foods tested for glyphosate measured between 289.47 ppb and at levels as high as 1,125.3 ppb.
Food with high levels of glyphosate include General Mills' Cheerios and Honey Nut Cheerios, Kellogg's Corn Flakes, Raisin Bran and Frosted Flakes and PepsiCo's Doritos Cool Ranch, Ritz Crackers and Stacy's Simply Naked Pita Chips, as well as many more famous products at levels that present significant risks according to the latest independent peer-reviewed science on glyphosate.
What you need to know
» Glyphosate, the active ingredient in the weedkiller Roundup, is the world' most widely used herbicide.
» New laboratory tests of 29 popular foods in the US has shown alarming levels of this weedkiller in foods.
» Studies show that glyphosate could harm human health at ultra-low levels of glyphosate e.g. 0.1 parts per billions (ppb). Levels in food found in this analysis measured between 289.47 ppb and at levels as high as 1,125.3 ppb.
Widespread use
Glyphosate, the active ingredient in Monsanto's Roundup, is the most heavily used chemical weedkiller in food and agricultural production in human history, as a result of the widespread adoption of genetically engineered crops now grown on more than 175 million acres in the US and more than 440 million acres around the globe.
Importantly it is also routinely sprayed on non-GM grain, oilseed and legume crops – thus wheat, maize and barley but also rapeseed, sunflower seeds, chick peas etc – as a desiccant (to dry them out) before harvest. In addition it's used in parks, schools and on roadsides throughout the world.
Playing politics with our food
The results of this testing comes as the Environmental Protection Agency (EPA) postponed hearings last month, which were due to explore glyphosate's link to cancer in humans. Last year, 17 leading global cancer experts from the World Health Organization's International Agency for Research on Cancer (IARC) sparked a firestorm when they classified glyphosate as a class 2A "probable human carcinogen".
In the EU the licence for glyphosate has been given a temporary two year extension while regulators await the findings of a report into its toxicity.
"It's time for regulators at the EPA and the White House to stop playing politics with our food and start putting the wellbeing of the American public above the profits of chemical companies like Monsanto," said Dave Murphy, Executive Director of Food Democracy Now!, a grassroots advocacy organization based in Iowa with more than 650,000 members.
"These results show that both the US regulators and food companies have let down consumers in America. Independent science shows that glyphosate may be a hormone hacker at these real-life exposure levels found in the food products," said Henry Rowlands, Director of The Detox Project, an international organization dedicated to testing our food and our bodies for toxic hormone hacking chemicals. "The safe level of glyphosate ingestion is simply unknown despite what the EPA and Monsanto would have everyone believe," Rowlands concluded.
Based on this new information, Food Democracy Now! is calling for a federal investigation into the likely harmful effects of glyphosate on human health and the environment and is also seeking an investigation into the relationships between the regulators and the regulated industries, which has resulted in the public being exposed to levels of glyphosate which scientific studies show can be damaging to human health.
For the full report on this unique food testing project including detailed scientific background click here.