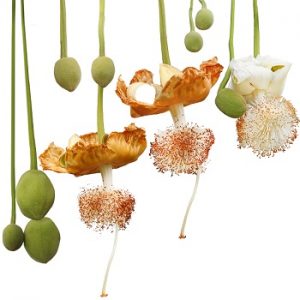 Baobab – the newest secret to weight loss?
7 August, 2017
By Staff Writer
Natural Health News
Natural Health News — Adding baobab to your morning smoothie could help you stay fuller for longer – and could help aid weight loss, according to new UK research
Excessive weight gain is a factor in many chronic and acute diseases, ranging from type-2 diabetes and congestive heart failure to arthritis, gastrointestinal disease, and several types of cancer,
Baobab (Adansonia digitata) is a unique tree native to Sub-Saharan Africa. The tree's fruits are polyphenol-rich and consist of about 44% soluble and insoluble dietary fibres.
Both polyphenols and dietary fibre have been shown to increase feelings of satiety, potentially reducing hunger, and are thus of interest in alternative weight-control approaches.
Breakfast smoothie
What you need to know
» Baobab is rich in polyphenols and soluble fibre – both of which have been shown to increase a feeling of fullness, or satiety.
» In a study where healthy but overweight participants consumed a morning smoothie, with or without baobab powder, those who consumed the baobab smoothie reported feeling fuller for longer.
» Further research into baobab's impact on satiety and weight management is warranted say the UK researchers.
For this study, researchers from the Functional Food Centre of Oxford Brookes University in the UK compared the effects of consuming 15 g of baobab fruit powder in a breakfast smoothie with those of consuming a control smoothie.
The 20 participants were 18-40 years of age, had a body mass index [BMI] 18-30 kg/m2, (an indication of being overweight) but were otherwise healthy.
The control drink consisted of 327 mL orange juice and 100 g frozen mango; the test smoothie had the same amount of mango, 300 mL orange juice, and 15 g baobab fruit powder. Both the control and test smoothies contained 44.2 g carbohydrates, although they differed in other parameters. For example:
The test smoothie contained 1914 μg/mL polyphenols, 3.55 g of protein, 11.9 g of fibre, 172 mg of vitamin C, and 227.5 kcal.
The control drink contained 776 μg/mL polyphenols, 1.6 g of protein, 2.6 g of fibre, 135.1 mg of vitamin C and 213.8 kcal
The study was a crossover design, which meant that participants were given the test drink and control drinks at different points during the study period.
Each breakfast smoothie was additionally followed by 250ml of water.
Feeling less hungry
Two hours after each smoothie was consumed, participants were allowed to eat as much as they liked of a meal made up of pre-selected sandwiches, all of which were matched for calories.
There were no significant differences in energy intake or total carbohydrate, fat, or protein consumed in the sandwich meals consumed after the test smoothie and the control drink. But, say the researchers, previous studies show that people tend to eat more – ignoring the body's satiety signals – when a meal is free. This may have influenced food intake.
On the other hands those consuming the baobab smoothie, did reported being more full, which could translate into eating less under real world conditions.
The significant reduction in hunger after drinking the baobab smoothie may have been due to delayed gastric emptying of this fibre-rich product. Polyphenols in the test drink may also have reduced glycaemic response; foods with a lower glycaemic index are associated with greater satiety.
According to the researchers, these results suggest that there should be more research on baobab's effects on hunger and weight maintenance should be pursued.