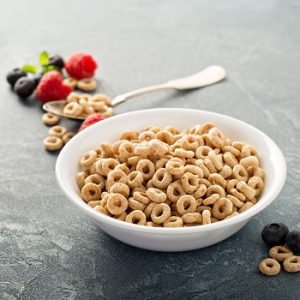 Roundup for breakfast? Weedkiller found in kids cereals in the US
20 August, 2018
By Staff Writer
Natural Health News
Natural Health News — Popular oat cereals, oatmeal, granola and snack bars come with a hefty dose of the toxic weedkiller Glyphosate – the active ingredients in the herbicide Roundup.
The findings of independent laboratory tests commissioned by Environmental Working Group (EWG) in the US, fgollow swiftly on the heels of a California jury awarding $289 million to a school groundskeeper who claimed Roundup gave him  lymphoma.
EWG's tests found glyphosate, the active ingredient in Roundup, in all but two of 45 samples of products made with conventionally grown oats. More than two thirds of the samples had glyphosate levels above what EWG scientists consider protective of children's health with an adequate margin of safety.
Glyphosate has been linked to cancer by California state scientists and the World Health Organization. The California case that ended Friday was the first of reportedly thousands of lawsuits against Monsanto. These suits have been brought by farm workers and others who allege that they developed cancer from years of exposure to Roundup.
Children at risk
"No one wants to eat a weed killer for breakfast, and no one should have to do so." said EWG President Ken Cook.
"We will petition the Environmental Protection Agency to do its job and end uses of glyphosate that resulted in the contamination we report today," Cook said. "But we very much doubt our petition will be acted upon by President Trump's lawless EPA. So we're calling on the companies to make these iconic products with clean ingredients."
EWG's findings raise the prospect that millions of American children are being exposed to a suspected carcinogen at a time when their bodies are rapidly developing.
"It is very troubling that cereals children like to eat contain glyphosate," said Alexis Temkin, Ph.D., EWG toxicologist and author of the report.  "Parents shouldn't worry about whether feeding their children healthy oat foods will also expose them to a chemical linked to cancer. The government must take steps to protect our most vulnerable populations."
About one-third of 16 samples of foods made with organically grown oats also had glyphosate, all at levels well below EWG's health benchmark. Glyphosate may get in organic oats by drifting from nearby farm fields, or cross-contamination in a processing facility that also handles non-organic foods.
The EPA has denied that glyphosate may increase the risk of cancer. Documents introduced in the California trial showed how the agency and Monsanto worked together to promote the claim that the chemical is safe.
Time to review
EWG is urging the EPA to review all evidence linking glyphosate to increased cancer risk and other adverse health effects in human and animal studies. The EPA should limit the use of glyphosate on food crops, including the practice of applying it as a desiccant to dry drop out prior to harvesting.
In the UK last year traces of glyphosate were found in samples of Ben & Jerry's ice cream – most likely from the cereal ingredients they contained.
With the release of the findings, EWG launched a consumer petition to press companies to eliminate glyphosate from food. The organization said suppliers need to stop using glyphosate before harvesting oats and other grains. Click here to sign the petition.