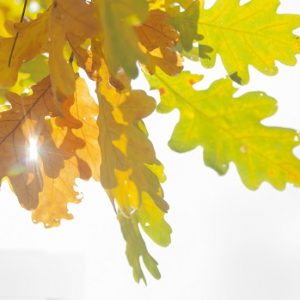 Oak tree extract cools symptoms of burnout
21 July, 2018
By Staff Writer
Natural Health News
Natural Health News — Daily supplementation with an extract from oak wood may help reduce symptoms of fatigue associated with burnout syndrome, says a new pilot study from Italy.
Burnout is an increasingly common experience in a busy world. According to US research, fatigue affects 25% of adults and can produce troublesome symptoms like lack of energy, always feeling tired, and lapses in memory and concentration.
However in a new study, published in Minerva Medica​​​, a daily dose of oak wood extract from France (sold under the name Robuvit) for four weeks was associated with lower feelings of fatigue and improved tolerance in young surgeons and business managers.
Participants included 42 young surgeons in training and 66 managers. Over a 4 week period half were given 300 mg per day of Robuvit and half were given standard management focused on maintaining and improving interactions, professional ability, and retraining to make them able to operate with satisfaction and efficiency.
Reducing the stress and strain
The data indicated that Robuvit supplementation helped to alleviate fatigue (43% improvement in the surgeons and 27% in the managers), improve tolerance levels (45% improvement in the surgeons and 31% in the managers, versus between 0 and 13% in the control group), and reduced feelings of strain from interactions (21 % for the surgeons and 12 % for managers, compared to a worsening in both control groups).
Both groups also experienced improved feelings of satisfaction in their career path (31% and 35% for surgeons and managers, respectively, compared to worsening scores in the control groups).
Plasma free radicals levels, used as a marker of oxidative stress, also improved in both groups – by 11% in the young surgeons and by 19% in the managers – while no significant changes were observed the control groups.
"In this pilot supplement study on BOS [burnout syndrome] – a condition not easy to evaluate, measure or manage – Robuvit appears to control fatigue (the primary symptom in these groups) and the associated oxidative stress with most important symptoms associated to BOS,"​ wrote researchers led by Dr Gianni Belcaro from Irvine3 Labs in Pescara, Italy.
A flavonoid-rich extract
Although described as French oak extract, the product is derived from the Quercus Robur commonly known as common oak, pedunculate oak, European oak or English oak.
The trees used to make Robuvit are grown sustainably in the forest of the Massif Central region in France, and the product was initially only available in France. However as supplies have increased it has become more widely internationally available in online and in shops.
According to the company, the active compounds in Robuvit are roburins and other flavonoids unique to oak wood. Possible mechanisms of action include changes in the function of the cellular protein factories called ribosomes.
Building on previous research
French Oak extract is already the subject of several published papers. Data from researchers in Slovakia and Italy, for instance, have indicated efficacy in improving energy, tiredness, and tension in both healthy people and those with Chronic Fatigue Syndrome. There was also a study with triathletes, which reported significant improvements in training performance and recovery, compared with controls.