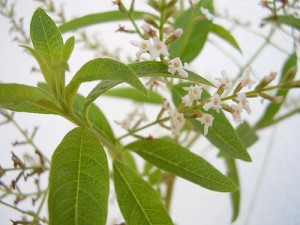 Lemon verbena and omega-3 combo relieves joint pain
23 December, 2011
By Staff Writer
Natural Health News
Natural Health News — Lemon verbena extract is a strong antioxidant that can be useful in the treatment of joint disorders, according to new research,
Scientists in Spain first used the oxygen radical absorbance capacity (ORAC) test (see our article here) to determine the antioxidant strength of lemon verbena. They then conducted a small randomised, double-blind pilot study to determine the effect of a combination of lemon verbena and omega-3 fish oils on 45 women with joint pain.
The women took either the herb/omega-3 comb or a placebo for 9 weeks. Pain and stiffness symptoms, and joint function were determined once per week throughout the trial.
The researchers used two different types of questionnaires to assess pain and function in the joints. The Western Ontario and McMaster Universities Arthritis Index (WOMAC) was used to evaluate the condition of patients with osteoarthritis of the knee and hip.  The Lequesne's questionnaire measures functional capacity (i.e. movement) and allows researchers to gauge the severity for osteoarthritis of the knee.
A the end of the study, the nutritional supplement containing standardised lemon verbena extract (14% verbascoside, w/w) and fish oil omega-3 fatty acid reduced symptoms of pain and stiffness significantly, and improved physical function.
WOMAC and Lequesne's total scores decreased 53% and 78%, respectively, at the end of the study compared to the beginning. Statistically significant improvements in the herb/omega-3 group was first seen at the third and fourth weeks.

Top News Stories
Keep In Touch
Please subscribe me to your newsletter mailing list. I have read the
privacy statement