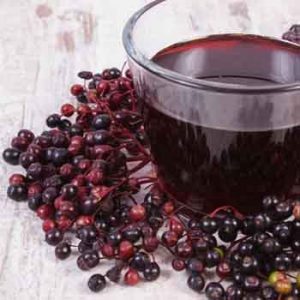 Elderberry extract aids blood sugar management
20 April, 2017
By Staff Writer
Natural Health News
Natural Health News — New research has shown that polyphenolic extracts from elderberry could help with blood glucose management.
The potential health benefits of elderberry (Sambucus nigra) are well-known, though much of the attention around this ancient herbal remedy has focused on its potential immune health benefits. For instance, a paper published by Australian scientists in 2016 indicated that supplementation with a standardized elderberry extract may reduce the duration and symptoms of the common cold for air travelers.
Likewise, recent European research which suggests that a combination elderberry with Echinacea herb and root extract can be as effective as the conventional antiviral medicine Tamiflu for the early treatment of influenza.
The new study, from the University of Oslo, explored the potential of elderberry extracts to control blood glucose.
What you need to know
» Elderberries are best known for their positive influence on immunity – something which has been shown in numerous scientific studies.
» New research from Norway now shows that the antioxidants in elderberries can also help with blood sugar control
» They do this by stimulating glucose and fatty acid uptake in the skeletal muscles – which play an important role in balancing blood glucose.
Boosting glucose uptake
For the laboratory study human skeletal muscle cells were treated with phenolic elderberry extracts, anthocyanins, procyanidins, and their metabolites The Scientists from the University of Oslo found that antioxidant anthocyanins and procyanidins and some of their metabolites may boost the uptake of glucose and oleic acid uptake in skeletal muscle cells.
"The skeletal muscle plays an important role in blood glucose control and storage and utilization of glucose," they explained in the Journal of Agricultural and Food Chemistry .
"Increased levels of plasma free fatty acids (FFA) are associated with cardiovascular diseases. Thus, substances that stimulate glucose and fatty acid uptake in the skeletal muscles play an important role in the blood glucose homeostasis."
Because this was a laboratory study, the findings need to be confirmed in human trials. However say the Norwegian scientists:
"To our knowledge, this is the first report giving an overview of phenolic elderberry extracts, anthocyanins, procyanidins, and metabolites with antidiabetic properties."
"These properties may increase the nutritional value of elderberries and qualify the use as a functional food against diabetes."