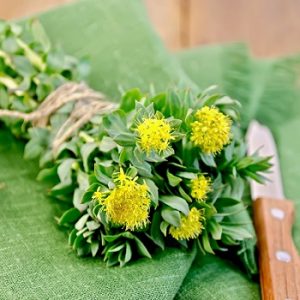 Burned out? Rhodiola could help
23 August, 2017
By Staff Writer
Natural Health News
Natural Health News — If you are suffering from 'burn out' a daily supplement of Rhodiola rosea extract could help.
'Burn-out' is an increasingly common experience of modern life. Essentially it is a deep physical but also emotional and spiritual exhaustion and a lack of interest in life or work. Often it is the result of chronic stress and pressure.
Even though as many as 40% of individuals experience burn out at some point in their lives it is not recognised as a legitimate psychological condition and many doctors don't really know what to do to help.
Rhodiola has been used for centuries in traditional Eastern European folk medicine to enhance physical and mental performance, stimulate the nervous system, and fight depression.
This trial by German researchers is the first to examine the effects of the botanical extract on this modern day condition.
Getting your groove back
What you need to know
» Burn out – a complete physical, mental and spiritual exhaustion – is an increasing problem in modern culture.
» Many doctors find it hard to treat and some do not even recognise its existence.
» In a new recent German trial a traditional herbal remedy Rhodiola rosea taken over 12 weeks was found to improve symptoms of exhaustion as well as feelings of 'loss of joy for life' and 'depersonalisation'.
To examine the effects of Rhodiola they recruited 118 men and women aged between 30 and 60 suffering from symptoms of burnout. Participants were asked to consume 400 mg per day of a R. rosea extract for 12 weeks.
The majority of symptoms improved during the course of the study, with some improvements measurable as early as the first week, said the researchers.
Specifically, improvements in symptoms such as "emotional exhaustion", "fatigue", "exhaustion", "lack of joy", "loss of zest for life", and "depersonalization" were all recorded during the study.
In addition, the participants reported increased sexual interest and functioning, which supports the potential activity of R. rosea to ameliorate burnout's impairment on sexual function.
Improvement was seen as early as 1 week into the trial and very few adverse events reported, which supports the safety profile of R. rosea in this population. The researchers describe the results as "encouraging".
Adding to what we know
Rhodiola rosea, also known as Golden root and Arctic root, is a high altitude and arctic regions plant native to Europe, North America, and Asia. Research has identified about 140 chemical compounds in its roots including phenols, rosavin, rosin, rosarin, organic acids, terpenoids, phenolcarbonic acids and derivatives thereof, and flavonoids.
Previous studies have also reported benefits of the root extract, which is primary used for stress, mental and physical fatigue, depression, and to boost energy.
In 2016 scientists from the University of Surrey studied the effect of Rhodiola rosea extract on mood and anxiety. Data from 81 mildly anxious studies indicated that 14 days of the extract significantly reduced self-reported anxiety and stress. Participants were either given two 200mg doses per day of the Rhodiola rosea extract or no treatment.