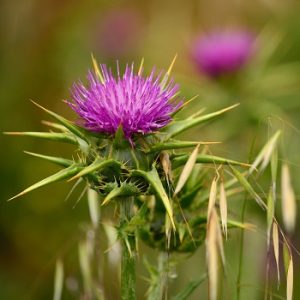 Berberine/silymarin combo supports cardiometabolic health
21 March, 2019
By Staff Writer
Natural Health News
Natural Health News — Supplements formulated with berberine and silymarin may improve blood lipid levels and fasting blood sugar levels.
That's the conclusion of Italian scientists after performing a meta-analysis of studies looking at combined consumption of these two herbal remedies.
Berberine occurs naturally in medicinal plants such as goldenseal and Oregon grape, while silymarin is found in the seeds of the milk thistle plant.
The scientists reviewed the findings of five randomised, double‐blind, placebo‐controlled clinical trials (RCTs) – considered the gold-standard of evidence. Results showed that co-consumption of berberine and silymarin was associated with significant improvements in across several cholesterol measurements.
The findings, which showed that the combination was associated with reductions in total cholesterol of 25 mg/dl, of triglycerides of 28 mg/dl, and of LDL cholesterol of 29 mg/dl, while HDL cholesterol levels were increased by 6 mg/dl, were published in the journal Phytotherapy Research​​.
In addition to these benefits, the data also showed the herbal combo produced significant reductions in blood glucose levels were observed, with average decreases of 7.5 mg/dl.
A synergistic effect
The data suggest the two herbal remedies work best together.
"[Berberine] lipid‐lowering efficacy in humans is well‐known and definitely confirmed by a previous meta‐analysis of 27 clinical studies with overall 2,569 participants​,"​ write the scientists from the universities of Bologna, L'Aquila, and Palermo in Italy.
"In comparison with that meta‐analysis, our findings show that the addition of silymarin to [berberine] is able to improve its positive effect on lipid and glucose metabolism in humans, allowing for the administration of lower doses of [berberine] and accordingly reducing the associated risk of gastrointestinal discomfort which is demonstrably dose related. ​
"As a matter of fact, considerations on tolerability of low doses of [berberine] may also have important clinical implications, because it is well known that hypercholesterolemia is an asymptomatic clinical condition in which adherence and persistence on prescribed lipid‐lowering medications are relatively low, and discontinuation rates are even higher in presence of adverse events or drug reactions.
The studies analysed included data from 497 individuals and the length of the studies was between three to 12 months. Doses of berberine were 500 or 1,000 mg/day; doses of silymarin doses were either 105 or 210 mg/day.