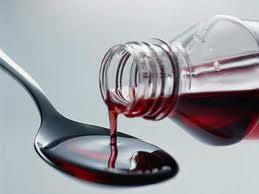 Why are additives linked to hyperactivity still in children's medicines?
22 October, 2013
By Staff Writer
Natural Health News
Natural Health News — Some of the UK's leading children's medicines contain colourings withdrawn from food and drink because of risks to hyperactivity and ADHD in children.
A new report, by the group Action on Additives, shows that 52 children's medicines surveyed contain at least one and sometimes two or three of the seven E-number ingredients known as the 'Southampton Seven Additives'.
These ingredients are seven additives with proven links to hyperactivity in a scientific study carried out by Southampton University and commissioned by the Food Standards Agency (FSA) in 2007.
The 2007 study built on findings of a 2004 study, carried out by the same team at Southampton.
Food manufacturers have removed most of the colourings from hundreds of snacks, sweets and other products, after the FSA called for a voluntary ban in 2008.
They remain in children's medicines however, even though in June this year, the European Food Standards Agency called for five of these colourings (all but Quinoline Yellow, E104) to be tested for genotoxicity – that is the ability of a substance to cause damage to DNA, the genetic material of our cells.
Key findings
The report names and shames several popular brands of children's medicines and has revealed that:
Four of the six colourings highlighted as causal by the researchers have been found in children's medicines.
The red colouring Carmoisine (E122) is used in five medicines, including Calpol Infant Suspension and Boots Paracetamol 3 Plus Months.
The most frequently used colouring is Sunset Yellow (E110), in six medicines, including a treatment for epilepsy.
Five medicines, including four antibiotics, contain Quinoline Yellow (E104).
Five medicines contain Ponceau 4R (E124) including Anbesol Teething Gel.
In total, research for the report found at least one of the six Southampton colourings in 19 children's medicines.
The preservative Sodium Benzoate (E211), was in 37 children's medicines, including a Boots cough syrup, Tixylix, and six different Benylin cough mixtures or syrups.
Four medicines formulated for children contained a colouring as well as the preservative sodium benzoate.
The manufacturers, including Boots and Johnson & Johnson, have stated that they felt that the additives are safe.
Children's medicines poorly regulated
However, medicines are subject to different, weaker regulations to food and drink.
Synthetic colourings are banned from food and drinks targeted specifically at children under 36 months under the EU 'Weaning Directive'  because children's developing physiology places them in a special risk group in relation to the ingestion of additives.
Yet, even medicines for children as young as 2 months contain colourings and preservatives that are banned from their food.
Action on Additives believes that the same protection offered to young children by the Food Standards Agency should also apply to medicines and is calling on the Medicines and Healthcare Products Regulatory Agency (MHRA) – the UK government body responsible for regulating all medicines – to remove them from children's medicines
Parents need to be better informed
In July 2013, MHRA stated that it is committed to encouraging manufacturers to remove the colourings identified. But the Agency said it was unable to enforce a ban without further EU regulation.
In fact, the European Union issued its own guidance on the use of 'colouring agents' used in paediatric medicines, advising that special care is needed when formulating medicines for children. It highlights that the known risk of, for example, azo dyes, should be taken into consideration.
"We are concerned that some of our most trusted children's medicines contain unnecessary colourings that have been linked to hyperactivity and attention deficit disorders," says Lizzie Vann-Thrasher, Co-ordinator of Action on Additives. "Manufacturers of children's medicines should follow the example of the food and drinks industry and remove these colourings from children's medicines."
To alert parents to the research, Action on Additives have published A Parent's Guide to Additives in Children's Medicines which is now available.
Action on Additives recommends that these additives should be banned and not simply 'recommended for withdrawal' or phased out in children's medicines as they are in food and drink .
The group encourages parents and carers to learn more and to request additive free medicines. It is also important that parents report any adverse reactions to the Medicines and Healthcare Products Regulatory Agency (MHRA). This can be done online via the 'Yellow Card' scheme or pick up a leaflet at your local pharmacy.