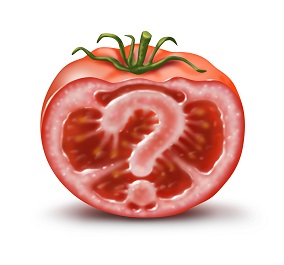 No 'scientific consensus' on the safety of GMOs
29 January, 2015
By Staff Writer
Natural Health News
In 2013, nearly 300 independent scientists from around the world issued a public warning that there was no scientific consensus about the safety of eating genetically modified food, and that the risks, as demonstrated in independent research, gave "serious cause for concern."
The statement which drew a line in the sand and which has grown in importance and prominence since that time and has now been published in a scientific journal.
According to the eminent scientists behind it, the joint statement shows that this claimed 'consensus' is "an artificial construct that has been falsely perpetuated through diverse fora."
In other words it's a lie that has been uncritically parroted, and spread far and wide by a disreputable assortment of biotech companies and lobbyists, professional sceptics and rent-a-quote scientists.
Standing in the way of good science
For decades, the safety of GMOs has been a hotly controversial topic that has been much debated around the world. Published results, as they can be in any field of study, are contradictory, and there are several reasons for this including:
the range of different research methods employed
the inadequacies of available procedures
differences in the analysis and interpretation of data
Rigorous assessment of GMO safety has also been hampered by the lack of funding for independent scientists. Research for the public good has been further constrained by property rights issues – biotech companies who own the patents on GM material are unwilling to make these materials available for other to study and when they do these materials often come with unacceptable terms such as requiring researchers to sign contractual agreements which give the biotech companies control over publication of the results. Because of this reputable independent scientists can find studying GMOs difficult if not impossible.
These are amongst the issues tackled in the recent Letter from America initiative which showed what will happen to the UK if it continues to embrace GMOs the way the US has. We urge all of our US followers to sign it!
No agreement on what 'safe' means
There is likewise no international agreement on what constitutes a 'safe' GMO which is why policymakers from over 160 countries – in line with the UN's Cartagena Biosafety Protocol and the Guidelines of the Codex Alimentarius – have agreed that the most rational way to proceed is to look at the authorisation of GMOs on case-by-case basis to determine whether they meet the national criteria for `safe'.
For more on this see Beyond GM's article Who says GMOs are safe? (and who says they're not).
This valuable joint statement neither affirms nor denies the safety of GMOs. Instead it concludes that the scarcity and contradictory nature of the scientific evidence published to date prevents conclusive claims of safety, or of lack of safety, of GMOs.
GMO media-watchers will know that very recently there has been a biotech PR onslaught, the goal of which is to juxtapose the words 'GMOs' and 'safe' in such a way they the two concepts become 'normalised' as being associated with one another.
Nothing could be further from the truth and we must do all we can to challenge this assumption.
Let's hope it will bring some balance back to the debate.