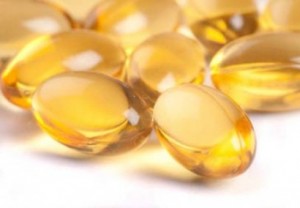 Vitamin D supplements benefit lupus sufferers
18 October, 2012
By Staff Writer
Natural Health News
Natural Health News — Treating vitamin D deficiency could provide significant benefit to people suffering from the autoimmune disease, systemic lupus erythematosus (SLE).
SLE (also called lupus) is a chronic inflammatory disease that can affect the skin, joints, kidneys, lungs, nervous system, and/or other organs of the body. The most common symptoms include skin rashes and arthritis, often accompanied by fatigue and fever.
The disease occurs mostly in women, typically developing in individuals in their twenties and thirties – prime child-bearing age.
There is a connection between lupus and the disturbance of regulatory T-cells (which play an important role in maintaining a healthy immune system), T-helper lymphocytes (white blood cells that assist other white blood cells in the immune system), and B-cells (which make antibodies that fight off attacks on the immune system). Vitamin D has been shown to affect the numbers and function of many of these immune cells.
Testing the effects of supplements
This connection prompted the French researchers to evaluate the safety and immunological effects of vitamin D supplementation in 20 SLE patients with low vitamin D levels. They observed these patients over six months and found that vitamin D was not only well-tolerated but, more importantly, there were no SLE flare-ups during the follow-up period.
Only patients with no or mild lupus activity were included in this study. All were taking a stable dose of prednisone and/or immunosuppressive drugs. All 20 patients were determined to have low blood levels of vitamin D and each received supplementation (100,000 IU of cholecalciferol) each week for four weeks followed by the same amount each month for six months.
Researchers evaluated each participant at the beginning of the study, at two months, and again at six months to see how well they were tolerating the supplementation and how it was affecting their immune systems.
Supplementation dramatically improved blood levels of vitamin D, which reached normal levels after two months and remained normal at six months. The researchers noted the supplementation even at these high levels was safe, and the participants did not develop too much calcium in their blood or calcium deposits (such as kidney stones).
Keeping the disease in check
The lupus did not get better, but significantly it did not get worse and none of the patients required an increase in corticosteroids or immunosuppressive drugs during the trial.
In addition, levels of anti-DNA antibodies, which are abnormal and pathogenic antibodies produced by B cells, decreased at two months and six months.
The number of regulatory T cells increased with vitamin D supplementation at both two and six months. And number of T helper lymphocytes, which are generally high in lupus, decreased  after two months of vitamin D supplementation.
Finally, researchers observed a decrease in memory B cells (which produce antibodies) at two months and in activated CD8+ T cells (which may contribute to the disease process in lupus) at six months. Taken together, these results provide evidence of normalization of abnormal lymphocyte numbers in these patients.
It's a bit of an alphabet soup of results – but these objective, measurable improvements are what make the study so encouraging.
More research needed
Although preliminary in nature, these findings, due to be published in the journal Arthritis Research and Therapy, suggest that vitamin D provides specific immune support for people suffering from SLE. The authors have called for more trials to confirm their findings.
Patients with autoimmune diseases such as multiple sclerosis, rheumatoid arthritis and systemic lupus erythematosus (SLE) show low 25-OH vitamin D serum levels. In particular, SLE patients have multiple risk factors for vitamin D deficiency and it has been long known that low blood levels of vitamin D could affect the course of the disease.
In 2011 a study in the British Medical Journal concluded that vitamin D levels among SLE patients could be directly related to the development and severity of the disease. The study found that people with low levels of vitamin D are more prone to develop SLE than those with higher levels.