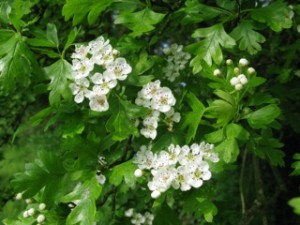 FROM FARM TO FORK: May 2012
17 May, 2012
By Ashley Wheeler, Kate Norman & Daphne Lambert, Trill Farm
Natural Health News
Here in the UK it's been rain, rain and more rain for most of the last month. At Trill Farm things may be a bit damp, but they are optimistic about getting on with their planting.
We had almost two inches of rain in two days, which was double what we had throughout the whole of the previous two months.
This has meant shallots under water and streams running through the garden, making it difficult to make much planting progress. Just three or four days of sunshine will dry it out enough to get back on with cultivating and planting.
From the garden…
We have been making a start clearing the polytunnels and planting the French beans, tomatoes and cucumbers, which has meant a transition to our outdoor salad. We enjoy this time of the year when the plants that are coming to the end of their lives are pulled up and composted, then the compost from last year is put onto the soil and planted with the summer crops.
Planting tomatoes always takes Ashley back to her childhood; their smell is so nostalgic that as soon as we start pricking out the seedlings she says she is reminded of growing up on her parents' nursery. Opening the polytunnel on a sunny morning has the same effect.
The propagating tunnel is still full of seedlings, and the squash and courgettes have just been sown, as have the sweetcorn. All of these will be ready to plant out by the end of May when the risk of frost should have passed.
May is always an extremely busy month as sowing continues in the propagating tunnel, but planting should be in full swing as all of the summer tunnel crops are planted at the beginning of the month and lots of the tender vegetables planted at the end of the month, with everything else between.
Our next harvest will be of wet garlic, which is always a real treat. It has a much milder, sweeter taste than dry garlic and can be used raw, as you would a spring onion. We have been having a few small ones ourselves; they go particularly well with spring greens.
…and into the kitchen
There is a bit of a  vegetable 'hungry gap' in the garden, but there are plenty of wild gatherings on the farm to inspire me. The hedgerows are turning white with hawthorn blossom and the air is filled with its heady scent. The flowers can be eaten in salads, made into tea or used to flavour syrups. Here is a quick and easy May wine.
May Wine
This recipe is a simple way to bring the taste of spring to your table.
Ingredients
1 bottle dry white wine
½ pint (2 cups, or 2-3 generous handfuls) hawthorn blossoms
1 tsp honey
½ glass brandy
Method
1 Put all the ingredients together in a bowl, cover and leave overnight.
2 Strain and serve chilled in a jug perhaps with a twist of orange.
Enjoy!
Rhubarb Sorbet
There is still plenty of rhubarb about so try this refreshing sorbet.
Ingredients
900g (2lb) rhubarb
2 tbl water
300g (12 oz) sugar
1 tbl glucose syrup
knob of ginger, peeled and finely grated
 Method
1 Cut the rhubarb into 1-inch lengths and put into a heavy pan with the water and cook until soft and juicy, about 15 minutes.
2 Strain off the juice you should have about ½ pint (approx 2 cups).
3 Put the juice, sugar, ginger  and glucose in a pan and bring to the boil. Boil rapidly for 3 minutes then cool.
4 Purée the rhubarb in a food processor and stir into the syrup. Pour the mixture into a suitable container and freeze for 1 hour, remove and beat well, repeat again an hour later.
5 Cover and freeze until firm (alternatively you could use an ice-cream churn.)
Trill Farm Garden is a three-acre plot on the farm managed organically by Ashley Wheeler and Kate Norman.  The garden supplies Trill Farm – which is owned by Neal's Yard Remedies founder Romy Fraser – as well as local restaurants and Ash & Kate's market stall in Lyme Regis. Daphne Lambert works in the farm's kitchen turning seasonal produce into delicious meals.