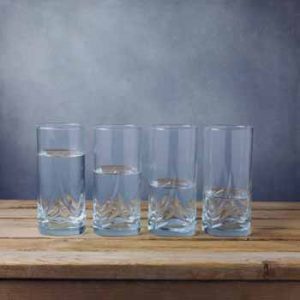 Water fluoridation linked to hypothyroidism
25 March, 2015
By Staff Writer
Natural Health News
Natural Health News — Higher levels of fluoride in drinking water appear to be associated with an increased risk for hypothyroidism, according to recent data.
According to the researchers, the large study, published in the Journal of Epidemiology and Community Health, is the first study of its type to investigate the association between fluoride levels in drinking water and hypothyroidism.
The researchers looked at data from nearly every general medical practice in England – a total of 7935 general practices covering around 98% of the English population – and compared these to official figures for water fluoridation in those areas.
The results raise legitimate concerns about the validity of community fluoridation of water as a safe public-health measure.
In general the study found that locations with fluoridated water supplies were more than 30% more likely to have high levels of hypothyroidism, compared to areas with low levels of the chemical in the water.
Up to double the risk in some areas
Shockingly, when a comparison was drawn between the West Midlands, a completely fluoridated area (0.7 mg/L or more) and Greater Manchester, a nonfluoridated area (0.3 mg/L or less), the risk for hypothyroidism in the West Midlands was nearly double.
Fluoride is added to the water of about 10% of England's population – and to the taps of about two-thirds of Americans – for the purpose of preventing cavities. As previously reported on this site, its use is controversial and its benefits by no means clear cut.
Commenting on the findings lead investigator Prof Stephen Peckham, from the University of Kent, said "I think the results clearly demonstrate an increased risk of hypothyroidism associated with areas of [high] water fluoridation." This in turn raises serious questions about the wisdom of community fluoridation.
Completing a picture of toxicity
Although the way this study was conducted is unique, it is not the first report to suggest a link between fluoride and hypothyroidism – a condition in which the thyroid gland doesn't produce enough hormones, is associated with symptoms such as fatigue, obesity and depression.
In 2006 a report by the US National Research Council highlighted the potential causal relationship between fluoride and hypothyroidism as an area that needed further investigation.
While there are other dietary sources of fluoride such as that found in tea, drinking water is the most significant source of ingested fluorides in the United Kingdom. Likewise there can be confounding influences on hypothyroidism such as iodine deficiency and perchlorate contamination of drinking water.
However, perchlorate levels in the UK were found to be so low as to be negligible in this study and, according to the researchers, studies on iodine deficiency are few, with only one recent study showing low levels in teenage women.
Even after taking all these factors into account the researchers suggest that fluoridating our water results in a 9% elevated or excess hypothyroidism prevalence across England due to fluoridation of drinking water.
If you want to know how much fluoride is in the water in your area here's how to find out. In the UK you can find a map of typical fluoride concentrations in your area here. In the US the CDC has an interactive map that you can search, here. If you live in Australia you can find a water fluoridation map here.