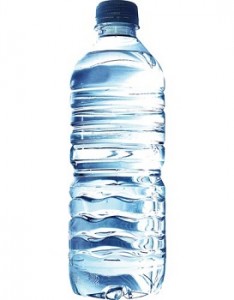 Prenatal exposure to BPA linked to child breathing problems
7 October, 2014
By Staff Writer
Natural Health News
Natural Health News — Asthma rates have risen dramatically in the past three decades and many scientists believe that environmental factors are to blame
Things like tobacco smoke and airborne pollutants have been identified as risk factors and now research has suggested that exposure to bisphenol A (BPA, a common chemical used in some plastics) may also contribute.
The authors of the study published in JAMA Pediatrics examined  398 mothers and their infants. To assess BPA exposure urine samples were collected from the mothers during pregnancy at 16 and 26 weeks. Urine samples were also collected from the children annually to assess their exposure.
The researchers were looking for three main outcomes like lung function (as measured using forced expiratory volume in the first second of expiration, or FEV1)  and wheezing in the children during the first five years of life.
By age 4 every 10-fold increase in the average maternal urinary BPA concentration was associated with a 14.2% decrease in lung function though this association disappeared by 5 years old.
At the same time every 10-fold increase in the average maternal urinary BPA concentration was marginally associated with a 54.8% increase in the odds of wheezing. While the average maternal urinary BPA concentration was not associated with the type of wheeze, a 10-fold increase in BPA concentration at 16 weeks pregnant was associated with a 4.27-fold increase in the odds of the child having apersistent wheeze.
Child urinary BPA concentrations were not associated with FEV1 or wheeze suggesting that  it was exposure be fore birth that was influential.
"If future studies confirm that prenatal BPA exposure may be a risk factor for impaired respiratory heath, it may offer another avenue to prevent the development of asthma," the researchers noted.
Don't drink the warm water!
BPA is a component of some plastics and is found in reusable water bottles, the linings in soft drink and beer cans and food tins, plastic water pipes, dental sealants, till receipts and even on paper money.
Some of our exposure also comes from bottled water. Plastic water bottles are made from polyethylene terephthalate. When heated, the material releases the chemicals antimony and BPA.
In a related study researchers in the US A research team examined 16 bottled water brands at 158 degrees for four weeks. The study found that as bottles warmed over the four-week period, antimony and BPA levels in the water increased.
Last year a study found that exposure to BPA increased children's risk of developing asthma.