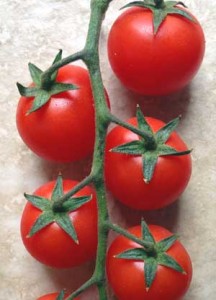 Lycopene supplement fights heart disease, stroke
8 July, 2014
By Staff Writer
Natural Health News
Natural Health News — A daily supplement of lycopene, a bright red pigment found in tomatoes, may strengthen blood vessels in patients with cardiovascular disease, according to new research.
The incidence of cardiovascular disease – which encompasses both heart disease and stroke – varies worldwide, but is notably reduced in southern Europe, where a 'Mediterranean diet' consisting of a larger consumption of fruit, vegetables and olive oil predominates.
Recent dietary studies suggest that this diet reduces the incidence of events related to the disease, including heart attack and stroke, in patients at high cardiovascular risk, or those who have previously had the disease.
One component of the Mediterranean diet thought to play a role in reducing this risk is lycopene, a powerful antioxidant which is ten times more potent than vitamin E.
Lycopene is found in tomatoes and other fruits, and its potency appears to be enhanced when it is consumed cooked and puréed, as in in ketchup, or with fats (e.g. oily salad dressings). Whilst there is strong evidence to support the role of lycopene in reducing cardiovascular risk, the mechanism by which it does so is unclear.
Stronger blood vessels
In a new study published the journal PLOS One, researchers at the University of Cambridge and the Cambridge University Hospitals National Health Service Foundation Trust delve deeper into how lycopene reduces the risk.
Thirty-six cardiovascular disease patients and thirty-six healthy volunteers were given either an off-the-shelf supplement (Ateronon) containing 7mg of lycopene, or a placebo in this randomised, double blind, placebo-controlled trial.
The patients with cardiovascular disease were all on statins (cholesterol-lowering drugs). However, despite this, they still had a relatively impaired function of the endothelium – the inner lining of blood vessels – compared to healthy volunteers.
Poor endothelial function can predicts future cardiovascular problems, so having a healthy endothelium is an important factor in preventing the evolution of heart disease.
Interestingly, the researchers found that the lycopene supplement improved and normalised endothelial function in the patients, but did not have an effect in healthy volunteers. Lycopene also improved blood vessels ability to dilate by over a half (53%). This is important since constriction of the blood vessels is one of the key factors that can lead to heart attack and stroke.
The supplement, however, had no effect on blood pressure, arterial stiffness or levels of lipids.
Lead researcher Dr Joseph Cheriyan, consultant clinical pharmacologist and physician at Addenbrooke's Hospital and Associate Lecturer at the University of Cambridge, says: "We've shown quite clearly that lycopene improves the function of blood vessels in cardiovascular disease patients."
He adds: "It reinforces the need for a healthy diet in people at risk from heart disease and stroke. A daily 'tomato pill' is not a substitute for other treatments, but may provide added benefits when taken alongside other medication. However, we cannot answer if this may reduce heart disease – this would need much larger trials to investigate outcomes more carefully."
Foods highest in lycopene include guavas, watermelon, tomatoes, papaya, grapefruit, red peppers, asparagus, red cabbage, mangoes and carrots.