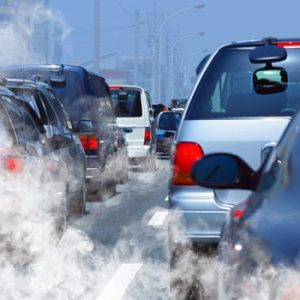 Air pollution is everyone's health problem
23 February, 2016
By Pat Thomas
Natural Health News
News media this week has been awash with stories about a new report on air pollution and human health. The report makes stark reading, but how accurately has the media represented the findings?
The report, Every Breath We Take: The Lifelong Impact of Air Pollution is the result of a collaboration between from the Royal College of Physicians (RCP) and the Royal College for the Protection of Child Health (RCPCH). In particular it resents the first time the RCP has spoken out on the issue of pollution health since 1972 – so it's a long time coming.
Media reports focussed on the inevitable shock value of how air fresheners were killing us. Prior to the report's publication today, inaccurate figures were bandied about suggesting that air fresheners kill 40,000 people in the UK each year (and then hastily corrected this morning).
There is no doubt that things like air fresheners and scented candles as well as household cleaners and even personal care products like spray deodorants contribute to indoor air pollution and can have an adverse effect on health.
But to say this was the central theme of this long overdue report (and indeed most reports continue to lead with the air freshener angle) deeply and disastrously trivialises its actual findings. Indeed air fresheners only merit 5 mentions in the 123 page report. Scented candles are not mentioned at all.
What you need to know
» A new analysis from UK physician groups suggests that outdoor air pollution may be killing as many as 40,000 people in the UK each year. Diseases linked to air pollution include cancer, asthma, stroke and heart disease, diabetes, obesity, and dementia.
» The report acknowledges the effect of indoor pollution too, especially from gas heating and cooking, off gassing from building materials and certain items such as air fresheners and household cleaners.
» How much indoor air pollution might contribute to ill health and death is difficult to quantify and the authors suggest this is an important area of research.
» The authors call on government and the health service to take the problem of ill health linked to air pollution more seriously.
All ages are affected
The report starkly sets out the dangerous impact that air pollution – both outside and inside the home – is currently having on our health in the UK and elsewhere in the world.
This damage occurs across a lifetime, from a baby's first weeks in the womb all the way through to the years of older age.
In the womb, during infancy and early childhood are vulnerable times because the young body is growing and developing rapidly. Studies show that the heart, brain, hormone systems and immunity can all be harmed by air pollution resulting in effects on growth, intelligence, and development of the brain and coordination.
Harm to babies and children will have an impact that lasts far into the future. For the same reason, any air quality improvements we make now will have long-lasting benefits, notes the report.
Unique vulnerabilities
Older people, and adults with long-term conditions, are also vulnerable to the effects of air pollution. Improving air quality will help them to stay independent and well, benefiting individuals and easing the pressure on our NHS and social services.
The report also notes that while air pollution is harmful to everyone, some people suffer more than others because they:
live in deprived areas, which often have higher levels of air pollution
live, learn or work near busy roads
are more vulnerable because of their age or existing medical conditions
Some chemicals in air pollution may be implicated in the development of obesity. It may be a vicious circle, because we also know that obese people are more sensitive to air pollution.
The health problems resulting from exposure to air pollution have a high cost to people who suffer from illness and premature death, to our health services and to business. In the UK, these costs add up to more than £20 billion every year.
Outdoor pollution
For the most part the report focuses on outdoor pollution. It finds that each year in the UK, around 40,000 deaths are attributable to exposure to outdoor air pollution linked to exposure to fine particulates (fine particles of pollution, that can sometimes contain heavy metals) and nitrogen dioxide (NO2).A major source of these pollutants I the UK is cars, trains and public transport as well as farm and construction machinery.
Particulates and NO2 play a role in many of the major health challenges of our day and have been linked to cancer, asthma, stroke and heart disease, diabetes, obesity, and changes linked to dementia.
Air pollution can stay around for days or weeks after it's created. One type of chemical may interact with others in the atmosphere, to cause even more pollution. Air pollution also crosses cities, counties and even countries, so local action is not enough on its own.
Indoor air
The report also highlights an often overlooked section of our environment – that of indoor space – not just homes but offices and schools as well as in the enclosed spaces in our cars and other vehicles. Factors such as, kitchen products, faulty boilers, gas stoves, open fires, fly sprays and air fresheners, can all compromise the air in these spaces. In particular while modern gas boilers produce very little particle pollution they do give off nitrogen dioxide.
Cooking, especially with gas, is also an important source of nitrogen dioxide and particles in the home. And while compared with coal fires modern gas boilers produce very little particle pollution, they are an important source of NO2 indoors.
Compared with coal fires, modern gas boilers produce very little particle pollution – but they do give off nitrogen dioxide. Cooking, especially with gas, is also an important source of nitrogen dioxide and particles in the home.
Putting the figures in context
It does not quantify the impact of things like air fresheners or scented candles but it does note that according to 2012 figures, indoor air pollution may have caused or contributed to 99,000 deaths in Europe.
It's a startling figure but needs to be put into on text.
The 2012 WHO report on the global burden of disease which is cited, identified household air pollution as an extremely important risk factor accounting for an estimated 4.3 million deaths worldwide in 2012.Most of these deaths occurred in South East Asian and Western Pacific regions as well as Africa and the Eastern Mediterranean.
Europe and the Americas account for only 4% of these deaths which are due mainly to stroke (34%) and ischaemic heart disease (26%), COPD (22%), acute. lower respiratory disease (12%) and lung cancer (6%).
This is not to say that deaths in Europe and the Americas are not important. Any death from avoidable indoor air pollution is one death too many.
But to ensure our ongoing health, the real impetus MUST be on fixing the all pervasive problem of outdoor pollution. Indeed the report notes that one important source of indoor air pollution is outdoor air gaining ingress through windows, doors and general building 'leakiness'.
Recommendations
As a result the report offers a number of major reform proposals setting out what must be done if we are to tackle the problem of air pollution.
These include:
Put the onus on polluters. Polluters must be required to take responsibility for harming our health. Political leaders at a local, national and EU level must introduce tougher regulations, including reliable emissions testing for cars.
Local authorities need to act to protect public health when air pollution levels are high. When these limits are exceeded, local authorities must have the power to close or divert roads to reduce the volume of traffic, especially near schools.
Monitor air pollution effectively. Air pollution monitoring by central and local government must track exposure to harmful pollutants in major urban areas and near schools. These results should then be communicated proactively to the public in a clear way that everyone can understand.
Quantify the relationship between indoor air pollution and health. We must strengthen our understanding of the key risk factors and effects of poor our quality in our homes, schools and workplaces. A coordinated effort is required to develop and apply any necessary policy changes.
Define the economic impact of air pollution. Air pollution damages not only our physical health, but also our economic wellbeing. We need further research into the economic benefits of well-designed policies to tackle it.
Lead by example within the NHS. The health service must no longer be a major polluter; it must lead by example and set the benchmark for clean air and safe workplaces.
And what the public can do
The report also emphasises how the public can do their part to reduce pollutant exposure. It lists '6 steps to breathing better air' for the general public, using the acronym BREATH:
Be aware of the air quality where you live
Replace old gas appliances in your home
Ensure you have an energy efficient home
Alter how you travel. Take the active travel option: bus, train, walking and cycling
Talk to your MP
Harness technology to stay informed and monitor air pollution effectively